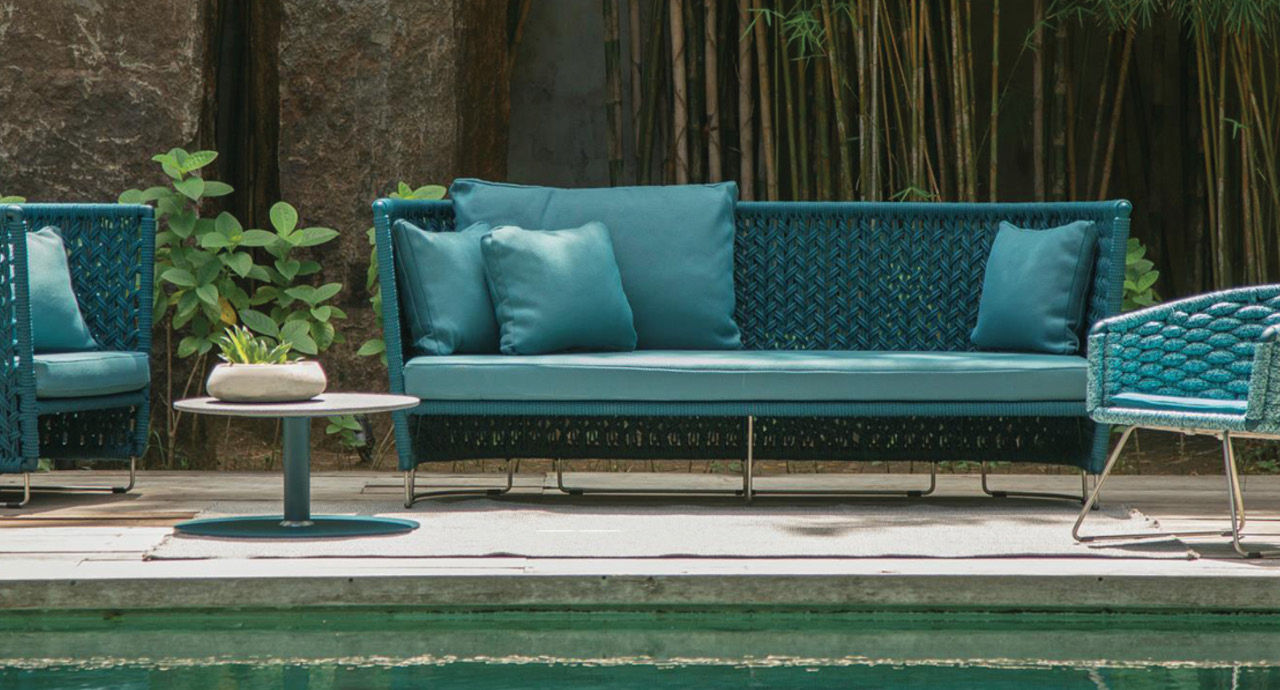 The Modern Home Company (MHCO) has been a supplier of high-end furniture to the residential, contract and hospitality markets in Southern Africa since 2005.
Best known as an innovator in bringing colour and luxury to outdoor spaces, MHCO has changed the way we view, entertain and enjoy our outside living.
It was the first company in South Africa to offer new outdoor technologically robust 'Rope' fabric for outdoors, first to introduce outdoor carpets as a design element to create 'rooms' outdoors, and always the media's 'go-to' trend forecaster. In 2017 MHCO introduced luxury bespoke outdoor furniture to market: delivering elegant products that combine individuality and sumptuous style with technologically superior performance for year-round outdoor use.
Its offering is unashamedly luxurious.
With a signature look of quirky, classical-contemporary, the company presents a 'mix and match' portfolio of indoor and outdoor products and it's this fusion of collaborative and complementary brands that results in a unique installation in each location. But the focus is still, as it has always been, on sourcing unrivalled quality.
Its client base (around 80% of which are established repeat clients) includes hotels and restaurants, architects, interior designers and private residences across Southern Africa and the Indian Ocean. Installations can be found in The Saxon Hotel & Spa, the Westin Sheraton, Anahita, Naiade Resorts, Zimbali, Radisson Hotels, One&Only, Babylonstoren, Cavalli, La Motte, Vergelegen – just a few of examples of projects across the continent from the top of Algeria to the tip of the Western Cape and beyond.
If you're looking for robust, beautiful furniture, whether indoor or outdoor, you'll find it at MHCO; all offered with industry-leading expertise and a level of client servicing to match.